In memory of Jose Wejebe
When Jose Wejebe lost his life in a tragic plane crash earlier this month, the sport fishing community was stunned.  Not only was Jose a widely popular television show host, but he was also a dear friend to many.  To those who knew him well, Jose was a man who deeply cared about others, and it was his selfless desire to lend a hand that caused our own paths to cross.
Early in his career, Jose gained popularity as a top guide in the Florida Keys and became known as a pioneer of many new techniques.  But Jose's story goes much deeper than that.
Soon after his birth in Cuba in 1958, Jose's family fled the country and arrived in Miami, hoping to start a new life.  Ten family members were crammed into a two-bedroom house and barely had enough money to survive.  Working tirelessly to provide for their children, the older Wejebes set an example of a work ethic that remained with Jose throughout his life.  Learning to fish under the instruction of his father as a young boy, Jose was also fascinated with the things he would see underwater wearing his mask and fins.  He purchased his first boat in his early teens, and became a licensed captain only a few years later, launching his career as an inshore fishing guide.  He excelled in his trade and quickly gained popularity, always exploring new spots and hidden coves for his clients.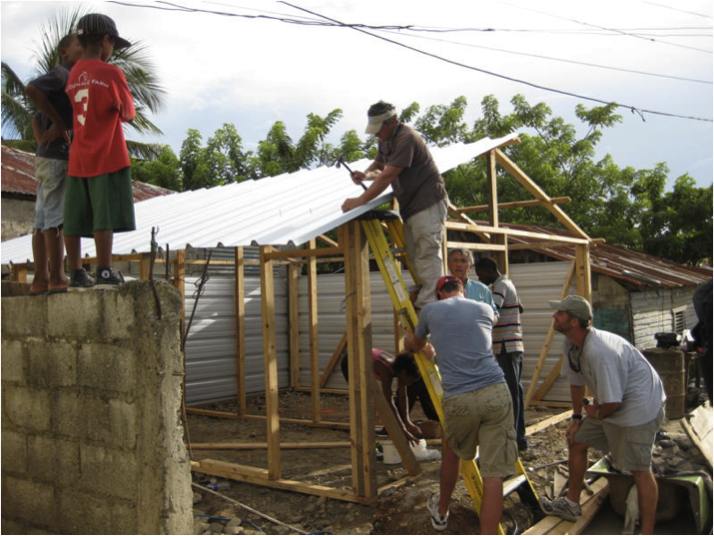 Always seeking new adventures, Jose soon expanded his knowledge and skill to offshore fishing, where he continued to develop new techniques for landing large fish with light tackle.  Jose continued to develop relationships within the industry as he field-tested tackle, worked boat shows and wrote a variety of reports on his research and findings.
Combining his exuberant personality with his unique talent for fishing, Jose was offered a deal with ESPN to air his own show in 1995.  Spanish Fly, named after his boat, hit the air and quickly became the number one rated fishing show.  His signature laid-back style and on-air story telling ability kept the show at the top for the next 20 years.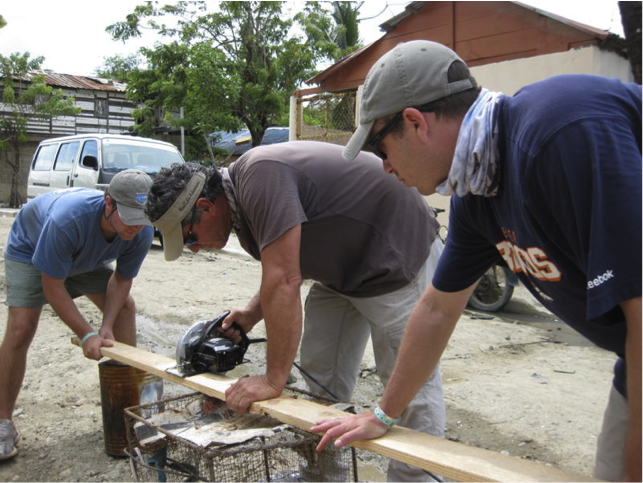 In 2010, as we planned our Reel Life mission trip to the Dominican Republic (D.R), I began to research top fishing destinations on the island.  It just so happened that a current episode of the The Spanish Fly featured Jose in the D.R., so I proceeded to email him for ideas.  Not only did he respond with helpful advice but also became very interested in our upcoming trip and our humanitarian outreach.
Several months later, I found myself working alongside Jose and his talented cameraman, Mike Torbisco in the slums of Puerto Plata.  Both of them rolled up their sleeves and joined right in, befriending the locals as well as other volunteers on our team.  Following the trip, Jose and Mike created an awesome video piece telling the story of our week together. They also promoted Reel Life on The Road Less Traveled, The Spanish Fly website, as well as Facebook.
Jose's involvement did not stop there.  Serving on our board of advisors, Jose shared our vision for bridging the worlds of those who enjoy sport fishing with those who face extreme need.   Not only did he share his knowledge and connections within the industry, but also helped with general ideas for promoting our organization.  Introductions to Al Perkinson of Costa Del Mar and Derek Moore of SPOT Satellite Messenger led directly to their involvement with Reel Life.  He also connected me with Cap Cana Marina manager Andy New regarding a potential sponsorship at an upcoming billfish tournament.  Oddly enough, David Finkelstein had recently introduced me to Rick Alvarez, a well-known tournament director with an upcoming event in the Dominican.  As if it were meant to be, the event turned out to be the one and the same, and with recommendations from both Jose and David, we were able to land our first tournament sponsorship at the Cap Cana International Billfish Shootout!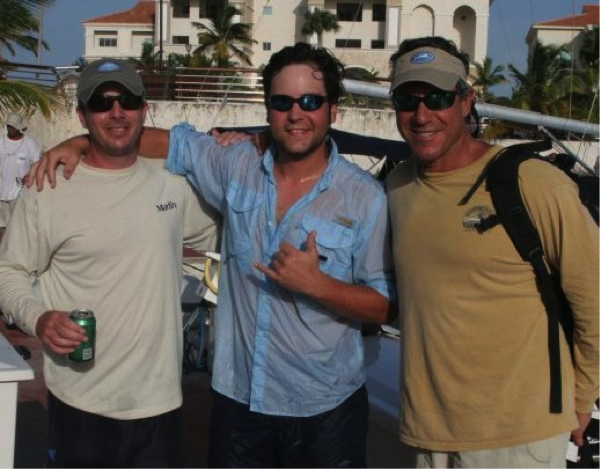 Fast forward to just a few short months ago, and I received a call from Jose suggesting that we expand our efforts into Cuba.  I had never considered this and with very little knowledge of the opportunity, I admit to being hesitant at first.  After overcoming all of my objections, he finally got me to agree to research it and get back to him.  Before even having a chance to do so, everything fell into place again, as I randomly met a couple several days later that turned out to serve on the board of a ministry operating in… that's right, Cuba!
Plans were made and dates were set for late this June.   My last conversation with Jose took place just a couple of days before his tragic accident, where he spoke of his excitement, not only to return and serve in his homeland, but to bring his daughter, Krissy, something he had mentioned several times before.  The decision was made to move forward with the Cuba trip that Jose initiated, but will now take on a different meaning, as we serve the people of Cuba in his memory.
Our slogan is to "Let Your Adventure Outlive You," and through heartfelt generosity and love for his fellow man, Jose Wejebe did just that, leaving a legacy that will continue to impact many lives.  Jose my brother, you will be missed but you will not be forgotten.  Thanks for your friendship, your inspiration, and for letting your adventure outlive you.
To view a tribute of Jose's life, please visit: